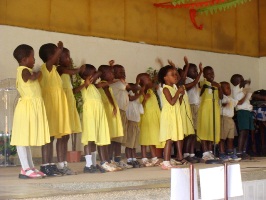 PFOTBG is privileged to be a part of some beautiful peoples' lives. Through Child, Teen and Widow Sponsorship, you have the opportunity to be a spiritual parent, brother, sister, daughter, son or friend. The shepherds and shepherdesses of the orphanages are taking great care of "the least of these," and your sponsorship helps provide food, education, uniforms, mattresses, and good teachers. The Widow Sponsorship program provides for food, saris, and hygiene.
Prayerfully consider sponsoring one of these beloved children or widows through prayer and financial giving. "Pure and undefiled religion in the sight of our God and Father is this: to visit orphans and widows in their distress, and to keep oneself unstained by the world." – James 1:27
Praying Friends currently offers support and prayers for:
Moldova – Cupcini Technical School
Cupcini First Christian Church visits this school twice a week for Bible study and brings some of the students to their church for worship. Members of the church also teach at the school. You can sponsor and pray for one of the approximately 200 orphans that attend the school to help with food, clothing, school fees, and Bible study materials.
Haiti
Join with Praying Friends and a church in Haiti to support four teachers and 10 children. Your gifts enable the school to provide a Christian-based education. You can also be involved by praying for a teacher or a student.
Uganda
Be a partner with Praying Friends and Victory Church of Kampala to pray and to provide school fees so that children and teens study in a safe school environment where they are educated and can read the Word of God. Some of these children are from non-Christian families and God is using this to draw their families to Himself. Click here to read more about Uganda and the "Beads of Hope" project.
Myanmar
Join Pastor Jimmy and wife Hilda and his nephew who have established two homes for orphans. Praying Friends helps to monthly provide food, clothing, medical needs, and school fees for 42 children. Be a part of this ministry through your prayers and financial gifts.
India – Grace Children's Home
Praying Friends joined Pastor Victor and his wife Suni to begin a Christian orphanage in south-eastern India. The Lord brought two Christian widows to help care for the children. You can be part of providing for their schooling, food, clothing, and medical needs through your child support. We will give you a picture and information to pray for one of the children.