First Ayacucho Quechua Women's Conference
and Visit in the Villages - Fall 2017
We proclaim how great You [God] are and tell of the wonderful things you have done. (Psalm 75:1)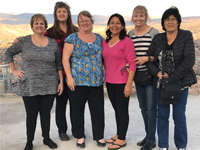 About 60 Quechua women (and a few men) came from all over Peru to attend the 1st Quechua Women's Conference in Ayacucho. Many have been through great persecution and show us the true life of Jesus. We focused on God as the Healer of the Soul. The USA team of three made it to Lima the first night. God opened the way for all the luggage to get to Lima and then for us to be able to get through customs with everything still intact that was needed for the trip. Pablo and a sister took us to Choisca ...We were glad to sleep at the Runa Simi Center and awoke to a Bible study group in another building singing Santos, Santos, Santos or Holy, Holy, Holy. Check out the words. We were very glad to be with our family at Runa Simi even if it was only for a few hours.
After breakfast we repacked and returned to the Lima airport and caught the flight to Ayacucho... Thank you for praying for us and the luggage! God orchestrated for everything to get to the conference and the villages! Even the teams' suitcases made it home without a hitch!
The Theme Verses of the Conference

"The Spirit of the Lord GOD is upon Me to console those who mourn in Zion, To give them beauty for ashes, The oil of joy for mourning, The garment of praise for the spirit of heaviness; That they may be called trees of righteousness, The planting of the LORD, that He may be glorified." - Isaiah 61:1a…
Report from The Runa Simi Team about the Conference
During August 24th through 26th, the first Ayacucho Quechua Women's conference was held in the city of Ayacucho. We thank God for multiple blessings during this conference. The theme was JEHOVÁ RAFA (JEHOVÁ MY HEALER). We had about 60 Quechua women attend, along with a few men. The women recognized the emotional pain that they had been holding onto for a long time. God in his mercy has restored many damaged lives. When we finished the conference they left with joy in their hearts. We thank Margaret, Silvia and Elena who came from so far to teach with much love. Also thanks to Pablo and Kusi for teaching on marriage. It was wonderful to see three women who had been estranged, forgiving each other and, in tears, embrace each other.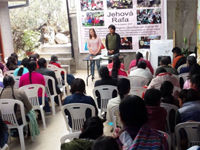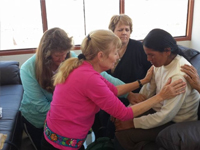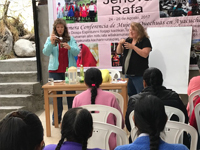 We thank God for the opportunity to pray in groups and individually with some of the women! We give God all of the glory for putting His arms around all at the conference! He met with us and gave us renewed strength and healing to walk in faith. Our Great God is Jehova Rafa – God our Healer. In the picture Margaret is holding a picture of a Peruvian porcupine. We talked about how we can be like porcupines when someone touches us with words where already we are deeply hurt. They laughed! All of us know it is only God who can heal our deep hurts. God is blessing!
One lady was so glad to attend the conference but became very sad when she was called to return home to take care of the sheep. She did not see a way God could help her in this predicament. Before she left to return home, she came to us and asked for prayer We assured her that God loved her and had good plans for her life. We prayed and asked God to bless her and her family. Through donations she was given money to travel home, her husband and herself received something warm to wear and money to buy flour, sugar and necessities. When she gave her husband his gift, he was very glad to receive it. He told her she could pay [with the food money given her] a neighbor to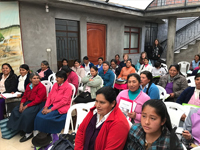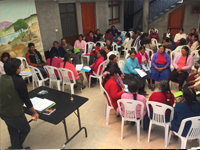 take care of the sheep so she could return to the conference. She returned and was basking in the love of the Lord! She was so happy that she glowed! I did not even recognize her at first and asked if she had gone home and then
she told me the story! Go God! God was moving and blessing the Quechua and healing their and our hearts! Thank you for continuing to pray for these sisters!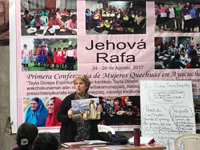 Thank you for your prayers and efforts to help us pack. Your gifts of warm sweaters, sweatshirts and coats, jewelry for the ladies to wear, and financial gifts to pay for materials, food for the conference, travel money for the ladies to return home from the conference and for the team to go to the villages have touched many lives. As we look ahead we know more warm sweaters and coats for more children, youth and adults are needed for the villages in the high Andes. If you are led to donate them to Praying Friends, we can give them to Pastor Samuel and Rosa when they are in the States in October 2017 or when we return for the next Quechua women's conference in August 2018. We will be glad to
give you a gift in kind letter for the IRS. Please, let us know if you are led to go with us! Give God the glory! May God bless and show you and His other children His great love and healing touch.
Margaret, Elena and Sylvia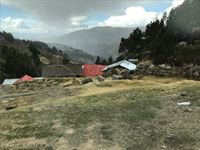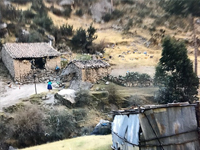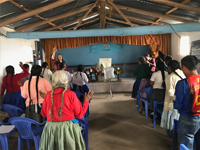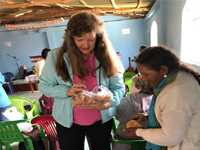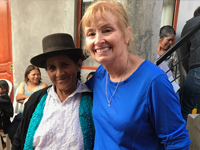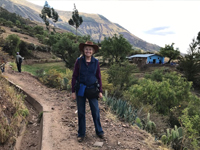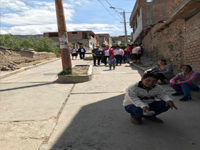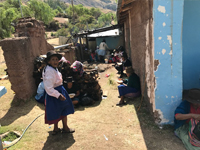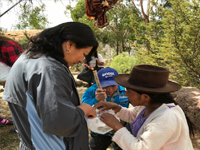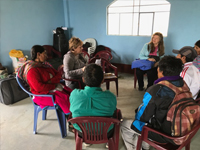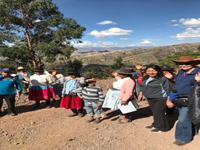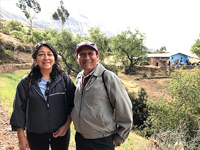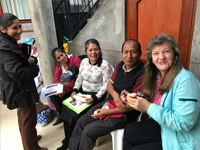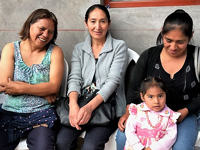 Conferences in 2016 where God has opened the way for PFOTBG to participate
Moldova Conferences
God has put in the hearts of Nicolae and Sventlana to share God's Word in Moldova. He has given them El Shadai Camp as a place for people to come and seek and

find Him. We were humbled and blessed

to participate in a family camp and meet seekers and share the Way of Salvation.
[See Tools for bookmarks with the Way of Salvation in Romanian and Russian.]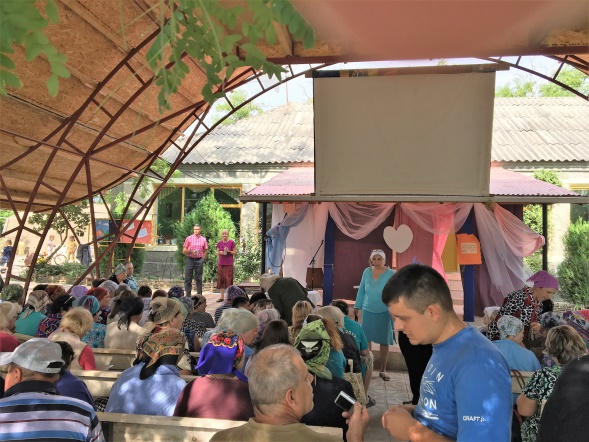 At the National Prayer Conference at El Shadai Camp God taught us much! We shared the story in Ezra about God stirring the hearts of the people to rebuild His Temple in Jerusalem after it was destroyed by the Babylonians. Today, God is stirring in our hearts to let His Spirit build us in His process of sanctification to not only house the Holy Spirit but also be God's bride for our Bridegroom, Jesus. You can study Ezra. Ask God to show you the ways He wants to construct you today to be dependent upon the Spirit of God and the Word of God and to exchange the things of the world, self and even evil for the things of God. God encouraged all of us to let Him have His way to work in and through us. We heard stories from many people that as they faced difficulties, God revealed Himself, gave them wisdom and strength, and opened doors they did not even know were possible. GO GOD! We also did a prayer walk around the facility with various groups covering different areas. God spoke His word clearly there, too. [See material on Prayer Walking in Romanian and Russian in Tools.]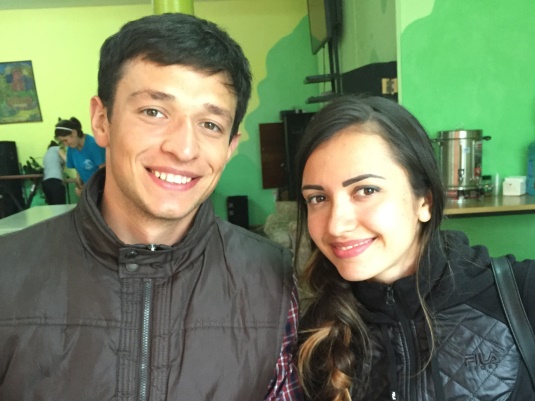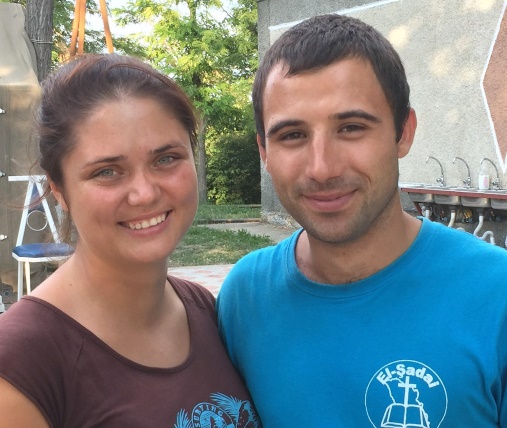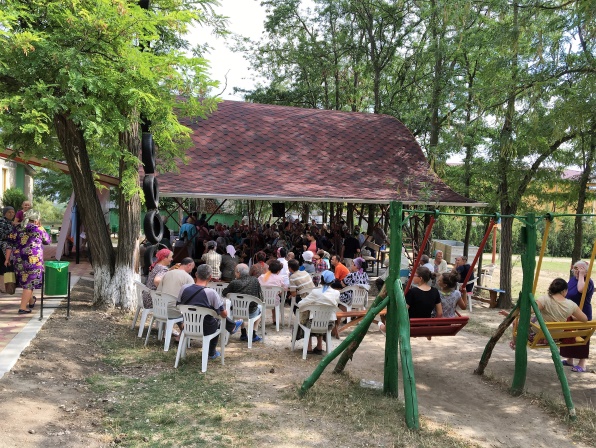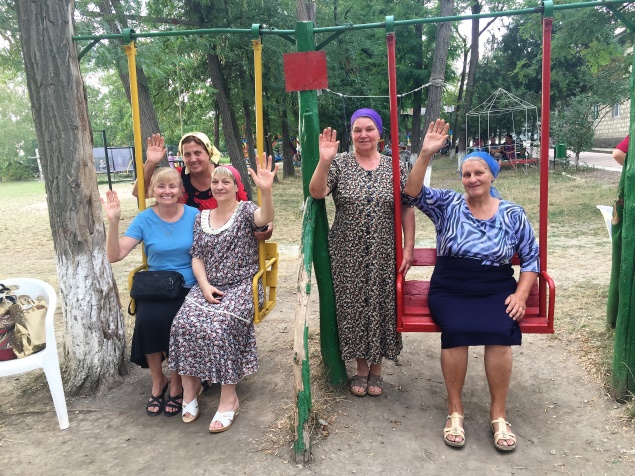 Singerei - We were blessed to get to know and share with women at a conference in Singerei. The message for all of us was "Seeing God Move Through Prayer Around the World'. What a great time God gave us praying blessings for Moldova and the world, visiting with our sisters, and having lunch!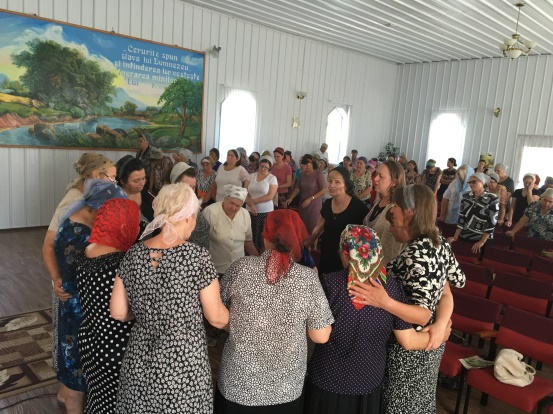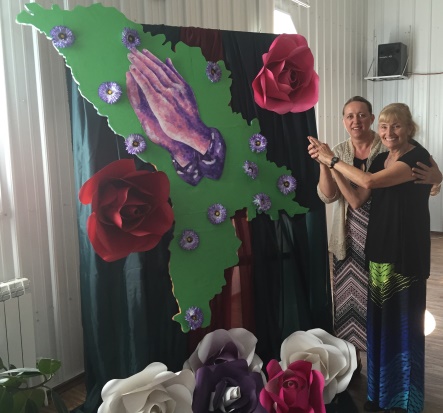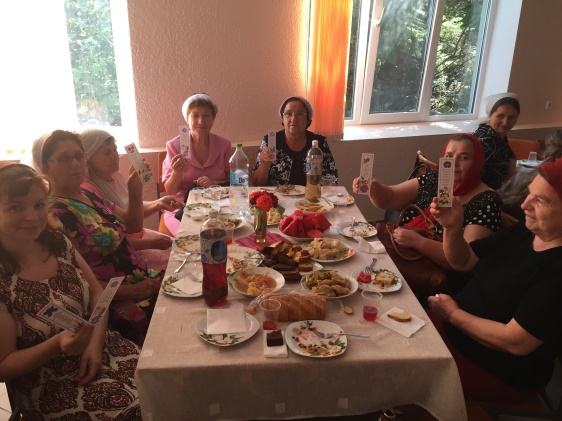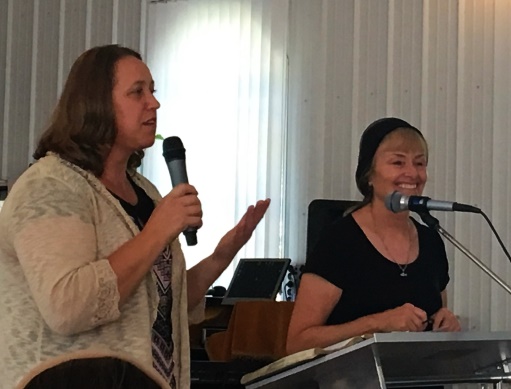 Give God the Glory!
Managua, Nicaragua Women's Conference 2016 – Coffee with Jesus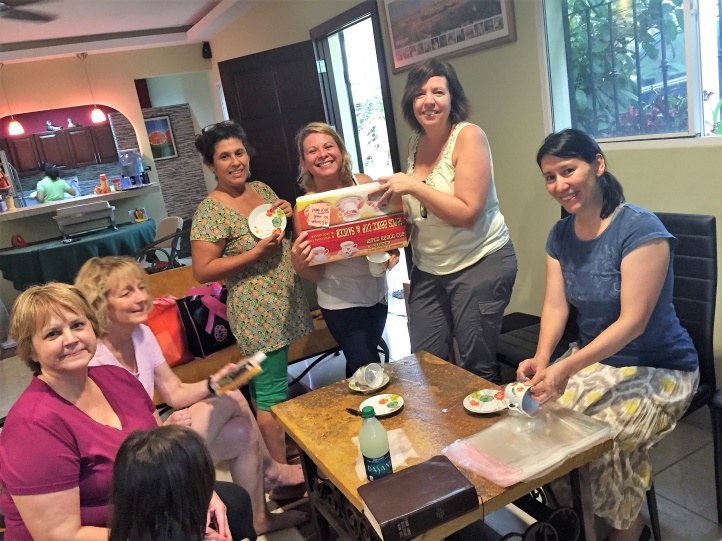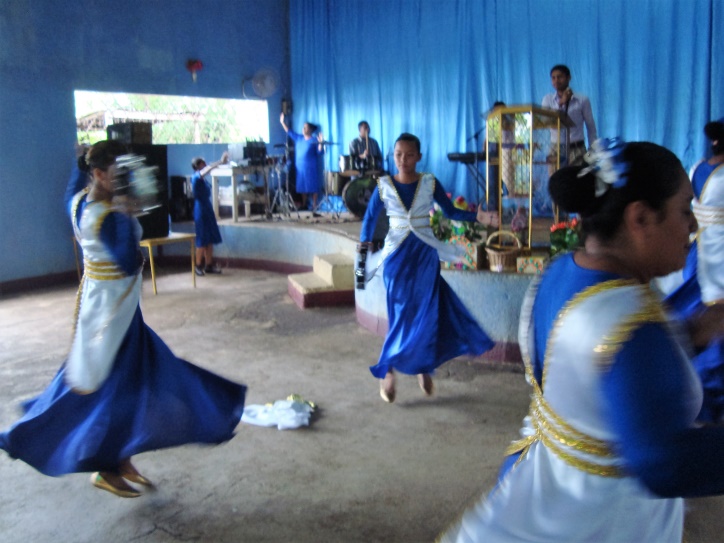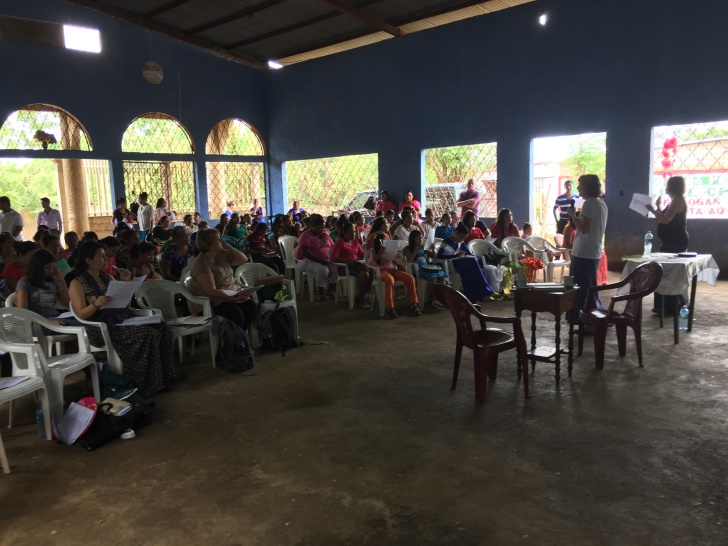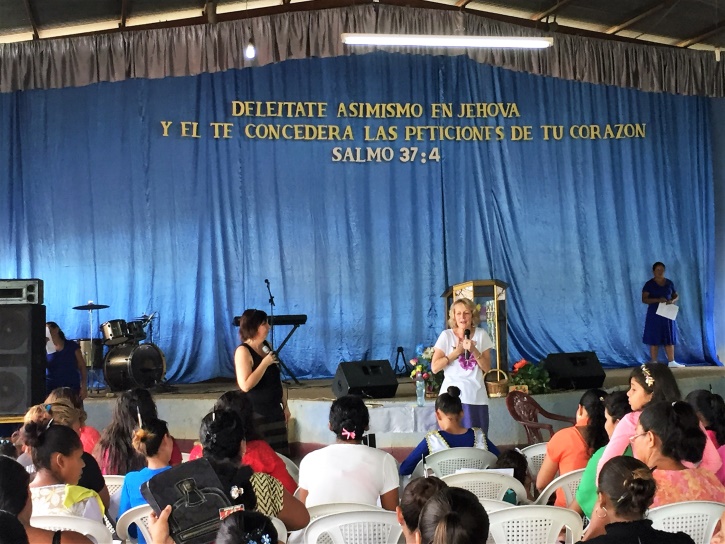 Esperanza and Cris attend a church in their barrio. They along with the pastor, his wife, the prayer team and others organized the First Women's Conference to bless God and the world. (Above are pictures of getting ready for the conference, the conference and the Prayer Team, pastor's wife and our team.) They asked our team to share and we were humbled to participate at this event.
At the women's conference with the setting having 'Coffee with Jesus' the women were overwhelmed to know that they could be in God's Presence and that He would talk with them through His Word, The Holy Bible and the Holy Spirit. We used many Scriptures and they took lots of notes. This was surely a God-thing. They also received a coffee cup and saucer and bookmarks to take home. [See Tools for bookmarks with the Way of Salvation in Spanish.]
Esperanza shared her testimony of how we met in the Managua City Dump years ago and she accepted Jesus as her Savior and Lord. [Picture below.] What a tribute to the Lord! Now her family members are Christians. Give God the Glory!